Customer Reviews
Write a Review
Ask a Question
11/30/2019
Anonymous
United States
Memorial for Kathy
Family members gathered to prepare and plant. We look forward to seeing growth this spring and summer.
11/20/2019
Brenda S.
United States
We are extremely pleased with
We are extremely pleased with the living urn. We got a red maple for our loved one and it is doing well. Thank you for this service.
11/12/2019
Nancy C.
United States
Second purchase
Mom's wishes were to be cremated, but no one wanted to keep the ashes in their house. The Living Urn was the perfect solution, and the funeral home ordered it for me. I love gardening and think Mom would appreciate living on through a plant. I get to see it every time I look out the back door. We put a small memorial stone near her purple azalea plant. When we cleaned out mom's house, we found my uncle's cremains. I ordered a second Living Urn, this time a white azalea, and planted it next to mom's plant. I like to think of the sister and brother together. Mom would have liked that.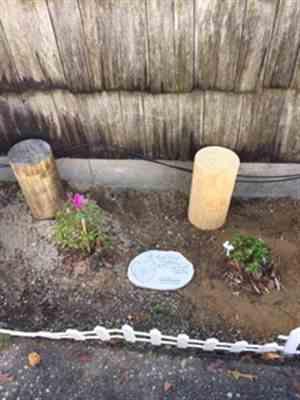 11/06/2019
leidy J.
United States
Great product
We recommend this product, it's a great way in some way of keeping those you love alive with such a beautiful symbol a a tree that lives. I also recommend buying the tree from the living urn I ordered a willow tree and it is already growing leaves. Thank you for what you do for those of us that lost someone.
11/05/2019
Anonymous
United States
Living urn review
The service was excellent. We were very satisfied.